Gratitude can be an absolute game changer for your day, your year.. your whole life! I don't just believe this, it is scientifically proven. I got the opportunity to spend some time with Jo Bouris and her incredible family (like seriously these guys are super great) to capture some family Beach Photography memories at sunrise at beautiful Sunshine Beach, Noosa. I get to work with some amazing people who have incredible stories and insights and so instead of just sharing her photos, I asked Jo to share some encouraging words with us. Read on for a positively good dose of gratitude!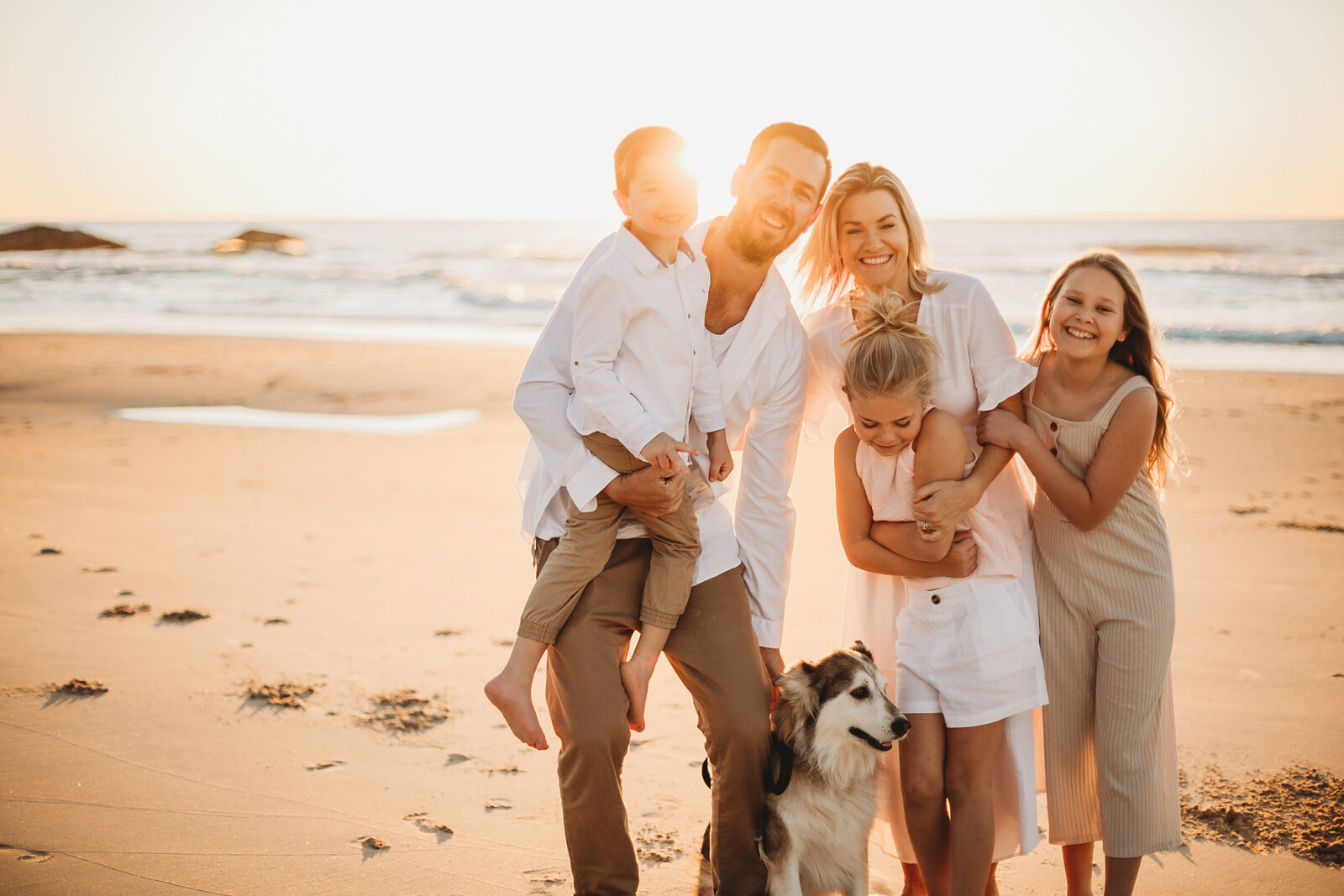 What is it about Gratefulness that can change our life so much? A while ago, a friend of mine, who also happens to be a Dr in Psychology, Robi Sonderegger talked to me about the importance of gratitude first thing in the morning and how it had the power to change your day. It stuck. I have found myself over the years learning the art of gratitude, especially during hard times and those chaotic mothering days, which to be honest is a lot of the time! Making it a priority when I woke up to just name 3 things I was grateful for that day. Well most days!
Recently I was having a day with a few disappointments during a tough time for our family. We were trying to sell our family home, the to do list was growing and my husband had been in bed for almost 11 months with multiple viruses. He was finally getting back to some kind of normality, so we decided to go on a day date while the kids were at school. Which is one of the perks of this new season of all our kids now being school age! I made the effort to get ready (actually got out of my active wear for the day!) so that I would be set to go and have some fun after we dropped the kids at school. But my husband just wasn't feeling well and had to go to bed.
It might sound trivial to some, but my husband is my best friend and it's been 11 months since we have been able to do something together like this. I found myself driving in the car to run some errands and what started pouring out was gratitude for all the things I did have, a home, a car, a husband, children, the list goes on.
To be honest it surprised me a little, I don't always get this right and it may seem like a basic thing to some, but it is pretty amazing how much it can change your perspective. I have found the more you choose it, the easier it gets and I am committed to it because I have discovered the power of it.
There are days I find the weight of motherhood quite heavy. I have 3 kids aged 11, 9 and 6. We call it 'beautiful chaos'! Sometimes though I just find myself feeling overwhelmed by the washing piling, the running around, the sibling arguments, the backchat and the emotional needs of inquisitive kids who are trying to discover where they fit in the world. The demands are great, I wouldn't change it obviously! I adore them and motherhood is such a privilege but there are moments where you feel like you want to run away (even just for 5 mins! Ha)
I have discovered that if I stop in those moments, take some breaths and start remembering all the reasons I have to be grateful it lifts the weight
Gratefulness for me keeps anxiety at bay and brings me into the present moment. I have missed too many of those special times over the years! No matter how dark life can get, we all have something to be grateful for. Why not start right now by finding 3 things to be grateful for? I'm sure you'll find a new perspective and you'll want to do the same again tomorrow
– Jo Bouris